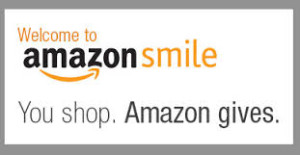 http://smile.amazon.com/ch/46-0977945
Our community of supporters.  We thank you for your confidence and support!
The Aanonsen Family
The Ferris Family
The Van Houten Family
The Goss Family
The Crispino Family
The D'Altrui Family
The Gordon Family
The Fein Family
The Heubach Family
The Smith Family
The Youngsberg Family
The Tsalyuk Family
The Govindaraju Family
The Fritz Family
The DeSilva Family
The Allen Family
Vahlsing Family Foundation
MyLife Foundation
Mainline Information Systems
Montgomery-Rocky Hill Rotary
Fortira, Inc.
Steven Markowitz, DDS
The Learning Experience of Belle Mead
Princeton Fitness & Wellness
New Brunswick Urgent Care
The Shirley and Art Martin Fund Of the Princeton Area Community Foundation
Wawa Foundation
NRG Energy, Inc.
Sharon Karmazin Donor Advised Fund
Montgomery Ban Parent Association
Gannett Foundation
Bank of Princeton
Costco Wholesale
Whole Foods
Stop & Shop Foundation
PayPal Giving Fund
Bloomberg Philanthropies
Bristol Myers-Squibb Foundation
Johnson & Johnson Family of Companies
Janssen Pharmaceutical
ShopRite Partners in Caring
First Solar
The American Gift Fund
Holt Charitable Foundation
Thrivent Financial
New York Life
South Brunswick Lions Club
The Karma Foundation
The Shah Family
The Vora Family
Living for a Cause
Gordon Family Fund of the Princeton Area Community Foundation of NJ
The Bobella Family
Nancy Magee
Erik Swenson
Lilly
Anupama Krishnan
Denise Cheskis
Jennifer Furey
Chunyan Pan
Rklem Designs
Dell, Inc.
R. Ponraj
Truist
Lisa Reeder
Pratik Devasthale
Lyn Eagle
Marisa Murray
Ester Soria
Adam Yoffie
Stephanie Eccles
Elaine Blodgett
Theresa Cappiello
Christine McCoy
Andrew Knasiak
Arnaldo Ramos
Dasari Hari Prasad Rao
Andrea Gladman
Shawn Keogan
Jonathan Lilly
Anabela Goncalves
Kathleen Riley
Deborah Farhy
Patricia Yap
Phil Holzer
Donna Morris
Karin Chan
Claudia Ortuso
Michael Lavroff
Kim Walsh
Jiangchao Yao
The Casey Family Fund
The Meranchik Family
The Hildebrand Family
Thank you for donating to Bentley Community Services, Inc.  Your donation will certainly make a big difference to the families in need in our communities!
If you are interested in donating products to Bentley Community Services, Inc. please contact Dorothy at 908-227-0684 or Brant 908-963-9870.
Non-perishables:  The following is a list of non-perishable items to consider when graciously donating to us: cereal, oatmeal, crackers, pastas, rice, canned/packets of soup, gravy, canned tuna/sardines/chicken, bagged/ canned beans, dried fruits, nuts, red sauces in jars/cans, healthy snacks, gluten-free products, peanut butter, jam/jelly, dressings, marinades, mayonnaise/ketchup/mustard, spices, juices, bottled water, coffee, tea, cooking oils, flour, sugar, salt. Yes, we accept products in glass.

We also accept perishable food provisions.  Please contact us for drop off hours and pickups.
TOILETRIES/HOUSEHOLD:  shampoo/conditioner, soap, body wash, deodorant, soap, body lotion, baby powder/baby powder cornstarch, razors, shaving cream, laundry detergent, dish soap, wipes, feminine products, diapers, dishwasher detergent, cleaning detergents.
And, numerous families have pets and we cannot forget about their needs.  Since a typical beloved pet is a dog or cat, please consider donating dry food, healthy canned food, healthy snack foods, etc.
Bentley Community Services, Inc. is a 501 (c) 3 nonprofit corporation and will provide tax-deductible receipts for your monetary donations. We are also on PayPal.
Donations in the form of checks are gratefully accepted by mail.
Bentley Community Services, Inc.  Physical Address: 4064 US-1 North, Monmouth Junction NJ 08852 (immediate right after steel guard rail; Bentley signage on Route 1)
Mailing Address:  P. O. Box 1093, Belle Mead, New Jersey 08502